06/Nov/14
EPL Clubs Results in Champions League and Europa League
Real Madrid beat Liverpool 1-0 with Karim Benzema scored the only goal at 27th minute. Real Madrid remained at top of Group B and qualified to enter Round of 16.

Arsenal miss the golden opportunity to earn full three points at Emirates Stadium, despite they were leading 3-0 at 58th minute. Anderlecht made a dramatic fight back to score three goals in the final 30 minutes. Arteta put the Gunners ahead at 25th minute through a penalty. Arsenal top scorer Alexis Sánchez added more goal at four minutes later. Oxlade-Chamberlain struck Gunners's third goal at beginning of second half. The visitors made a famous come back with Vanden Borre scored two goals and substitute Mitrovic struck the crucial equalizer at 90th minute. The Gunners only managed to share one point with Anderlecht after the 3-3 draw.

CSKA Moscow beat nine-men Manchester City 2-1 in the away match. Fernandinho was sent off at 70th minute after got his second yellow card of the match. Yaya Touré scored City's only goal at 8th minute, but was sent off at 82th minute after a bad fault. Moscow striker Seydou Doumbia scored both goals for the visitors. City were located at bottom of Group E after the defeat.

Chelsea remained unbeatable at Group H, after 1-1 draw with Maribor. Ibraimi put Maribor ahead at 50th minute. Nemanja Matić struck the equalizer for Chelsea at 73th minute. Chelsea were given a penalty at 85th minute, however Eden Hazard failed to convert this golden opportunity as a winning goal for The Blues.

Tottenham remained unbeatable at Group C in Europa League, after beat Asteras 2-1. Andros Townsend converts a penalty at 36th minute to open scoring for Tottenham. Harry Kane added more goal at six minute later. Spurs midfielder Faderico Fazio was sent off at 89th minute and Asteras were given a penalty following his fault. Barrales struck the penalty for the host, but Tottenham still earned three points after the match.

Everton sunk Lille 3-0 and remained at top of Group H in Europa League. Leon Osman, Phil Jagielka and Steven Naismith are the biggest heroes in The Toffee's victory.
UEFA Champions League 2014/15
Date
Group
Match
Results
04/Nov/14
B
Real Madrid vs Liverpool
1-0
04/Nov/14
D
Arsenal vs Anderlecht
3-3
05/Nov/14
E
Man City vs CSKA Moscow
1-2
05/Nov/14
G
Maribor vs Chelsea
1-1
Europa League 2014/15
Date
Group
Match
Results
06/Nov/14
C
Asteras vs Tottenham
1-2
06/Nov/14
H
Everton vs Lille
3-0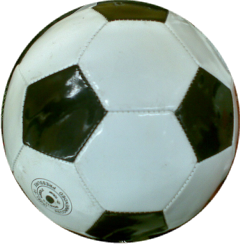 Back to Top