27/July/14
Pre-Season Leicester vs Everton 1-0
Video of Match Highlights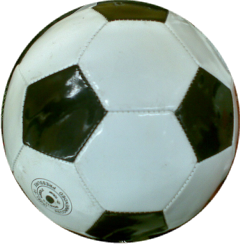 Back to Top
27/July/14
Pre-Season Olimpija Ljubljana vs Chelsea 1-2
Video of Match Highlights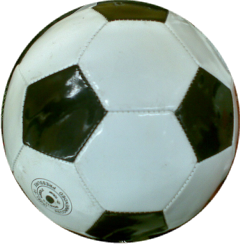 Back to Top
27/July/14
Pre-Season Plymouth vs Swansea 0-4
Video of Match Highlights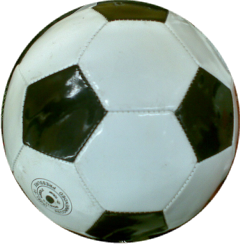 Back to Top
27/July/14
Pre-Season Manchester City vs AC Milan 5-1
Video of Match Highlights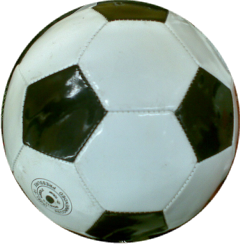 Back to Top
27/July/14
Pre-Season Liverpool vs Olympiacos 1-0
Video of Match Highlights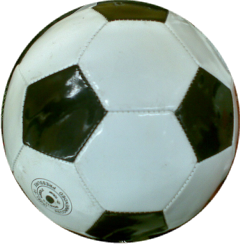 Back to Top
27/July/14
Pre-Season Chicago Fire vs Tottenham 0-2
Video of Match Highlights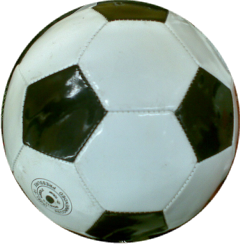 Back to Top
27/July/14
Pre-Season Houston Dynamo vs Aston Villa 0-1
Video of Match Highlights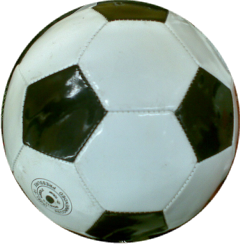 Back to Top
26/July/14
Pre-Season AS Roma vs Manchester United 2-3


Video of Match Highlights

Manchester United started 2014 International Champions Cup with 3-2 victory against AS Roma at Sports Authority Field, Denver. This is United's second victory in their 2014 Pre-Season Campaign.

Wayne Rooney involved in Red Devils' all three goals, which happened in the first half. Rooney put United ahead at 36 minutes, when he fired a powerful shot to the top-left corner, from outside the box area.

Three minutes later, Juan Mata struck United's second goal, assisted by Rooney. The England forwarder deliver a long range pass from the half of the field. Mata stopped the ball using his left leg and struck the ball passed the helpless keeper Morgan De Sanctis.

Just before the interval, United were given a penalty after Danny Welbeck was brought down by Urby Emanuelson inside the box area. Rooney stepped up to convert the penalty as Red Devils' third goal.

Roma substitute Miralem Pjanic scored a superb goal at 75th minute, with a powerful strike from inside his own half. Francesco Totti struck a late penalty for Roma at 89th minute, after defender Michael Keane was being punished after a handball.

Tom Cleverley was captain of Red Devils in this friendlies match. He was being replaced by Javier Hernandez at 70th minute, before Chris Smalling took over the skipper's responsibility.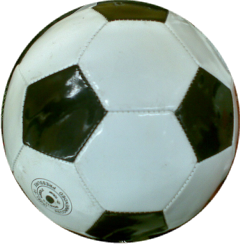 Back to Top
26/July/14
Pre-Season New York Red Bulls vs Arsenal 1-0


Video of Match Highlights

Arsenal were beaten 1-0 by New York Red Bulls in the second game of their pre-season tournament. Thierry Henry's corner cross helped Red Bulls to beat his former club. Bradley Wright-Phillips and Tim Cahill are among the former Premier League star players who are playing in the MLS soccer club.

Wright-Phillips struck the only goal at 33rd minute. Henry's corner cross was delivered to the box area, before Ambrose Oyongo nodded the ball down. Wright-Phillips fired home the winning goal from close-range passed the keeper Wojciech Szczęsny, and seal the final score as 1-0.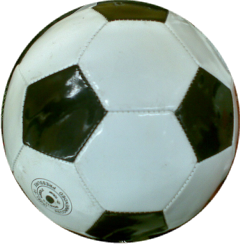 Back to Top
26/July/14
Pre-Season Philadelphia Union vs Crystal Palace 0-1
Video of Match Highlights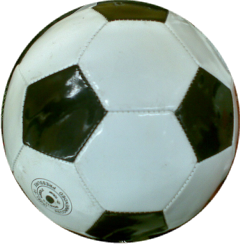 Back to Top
24/July/14
Pre-Season LA Galaxy vs Manchester United 0-7


Video of Match Highlights

Louis van Gaal's First Match in MU = 7 Wonders

Manchester United kick off USA Pre-Season Tour with a comfortable 7-0 victory against LA Galaxy at Rose Bowl. This is new manager Louis van Gaal's first match in his reign of Red Devils. United claimed the Chevrolet Cup victory, with total of seven goals scored by Danny Welbeck, Wayne Rooney, Reece James and Ashley Young.

Danny Welbeck broke the dead lock for Manchester United at 13th minute, with a powerful 25-yard strike towards Galaxy's net.

United were given a penalty at 42nd minute, after AJ Delagarza was punished for a handball. Wayne Rooney calmly converted the penalty passed the helpless keeper Jaime Penedo. Rooney added another goal at 45th minute from a close range shot.

Substitute Reece James struck United's fourth goal at 62nd minute, assisted by Ashley Young. At 84th minute, Young's shot was saved by Penedo before James picked the ball and fired it into the net.

Ashley Young added another two goals for United at 88th and 90th minute, to seal the 7-0 victory against the host. LA Galaxy, with two former Premier League star players Robbie Keane and Landon Donovan leading in the USA soccer club, can't help much in the score board of the day.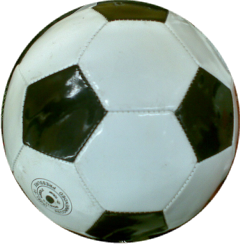 Back to Top
24/July/14
Pre-Season Liverpool vs AS Roma 0-1
Video of Match Highlights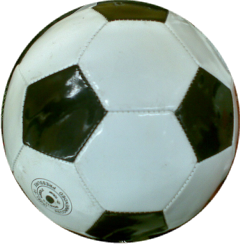 Back to Top
24/July/14
Pre-Season Toronto vs Tottenham 2-3


Video of Match Highlights

In Tottenham's second game of US and Canada Pre-season Tournament, they played against Toronto FC, captained by former Spurs star player Jermain Defoe. Tottenham won 3-2 in the dramatic match, with Erik Lamela scored two goals during the first half and Andros Townsend struck the late winning goal.

Erik Lamela opened the scoresheet for Tottenham at 16th minute, assisted by Roberto Soldado. The Argentinian midfielder fired second goal at 40th minute, with Aaron Lennon and Soldado setting up the goal.

Toronto fought back at 65th minutes, with Daniel Lovitt delivered a precise pass to Andrew Wiedeman, and the substitute slotted in their first goal. Eight minutes later, Jordan Hamilton scored the equalizer for Toronto, with a powerful left footed shot to the bottom right corner of the net.

Five minutes before the match was ended, Andros Townsend right footed shot the winning goal passed into the top corner passed keeper Chris Konopka.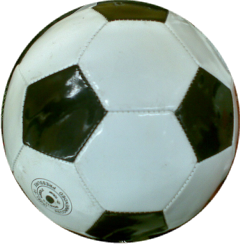 Back to Top
23/July/14
Pre-Season FC Dallas vs Aston Villa 0-2
Video of Match Highlights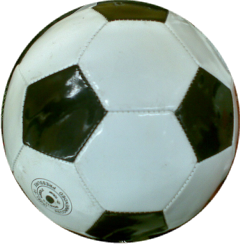 Back to Top
23/July/14
Pre-Season RZ Pellets vs Chelsea 1-1
Video of Match Highlights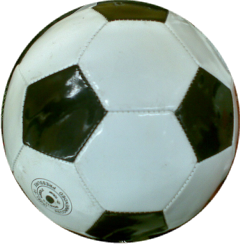 Back to Top
23/July/14
Pre-Season Columbus Crew vs Crystal Palace 2-2
Video of Match Highlights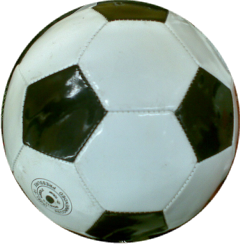 Back to Top
23/July/14
Pre-Season Sporting Kansas City vs Manchester City 1-4
Video of Match Highlights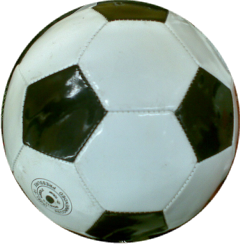 Back to Top
22/July/14
Pre-Season Ilkeston FC vs Leicester City 1-6


Video of Match Highlights

The Promoted Team Leicester City earned a comfort victory in their first 2014 pre-season preparations. The Foxes hammered Ikleston FC 6-1 at New Manor Ground, Ilkeston.

Leicester City dominated most of the possession of the match. Captain Wes Morgan fired the first goal for The Foxes at 34 minutes, assisted by Taylor-Fletcher. Striker Chris Wood headed in the second goal at 44 minute, after he gain a brilliant cross from Pearson.

David Nugent struck the third goal for the City from close range when second half was just started. Tom Hopper added another goal at eight minutes later, assisted by Anthony Knockaert. David Nugent doubled his tally at 79th minute, with a powerful right footed finished.

Ilkeston's Laurie Wilson's own goal helped The Foxes leading 6-0 in the score board at 84th minute. The host striker Andre Johnson netted in a consolation goal form very close range before the match was ended.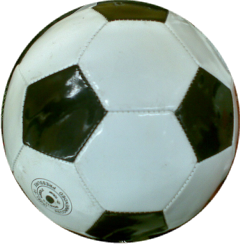 Back to Top
19/July/14
Pre-Season Boreham vs Arsenal 0-2


Video of Match Highlights

Arsenal started their pre-season campaign with a away victory against Boreham Wood at Meadow Park. Young players Kristoffer Olsson and Benik Afobe struck two goals in the second half to seal the winner for the Gunners.

Both team ended first half with goalless score. Kristoffer Olsson broke the deadlock for Arsenal at 68th minute with a powerful finished, after gain a precise pass from Tomas Rosicky.

Five minutes before the second half was ended, Arsenal were given a late penalty after Benik Afobe was being pushed over in the box area by Luke Garrard. Arsenal striker Afobe converted the opportunity as the Gunners' second goal.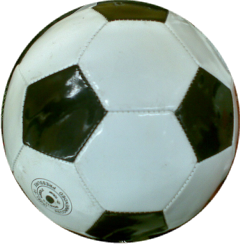 Back to Top
19/July/14
Pre-Season Wimbledon vs Chelsea 2-3


Video of Match Highlights

Chelsea Came Back to Beat Wimbledon at Kingsmeadow. Wimbledon stunned Chelsea with Alan Bennett's early goal at 38 seconds. At 40th minute, the League Two football club were awarded with a penalty, after Chelsea defender Kurt Zouma brought down Matt Tubbs inside the box area. The Wimbledon forwarder converted the penalty as second goal of the match.

The Blues came back from behind to score three goals in the final sixteen minutes. John Terry scored Chelsea's first goal at 74th minute. Mohamed Salah struck the equalizer for the visitors at nine minutes later, assisted by Baker. Baker assisted the Chelsea Captain to head in the winning goal at 90th minute and seal the final score as 2-3.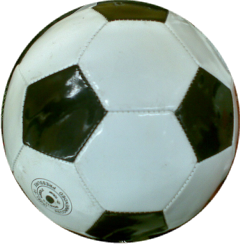 Back to Top
19/July/14
Pre-Season Preston North End vs Liverpool 1-2


Video of Match Highlights

Liverpool came back from behind to beat Preston North End 2-1 in friendly match at Deepdale, Preston.

Josh Brownhill's goal put Preston ahead in the score board, before the first half was ended. The Preston North End midfielder struck the goal following a cross form the corner.

Liverpool young players Suso and Kristoffer Peterson scored two second half goals within three minutes to seal the victory for The Reds. Jordon Ibe was another hero who contributed two assists in the match at 74th minute and 77th minute respectively.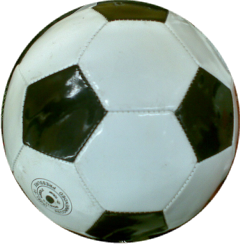 Back to Top
18/July/14
Pre-Season Hearts vs Manchester City 1-2
Video of Match Highlights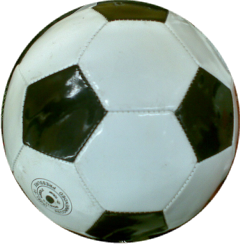 Back to Top
17/July/14
Pre-Season Mansfield Town vs Aston Villa 1-3
Video of Match Highlights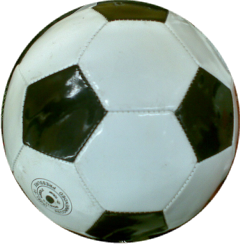 Back to Top
16/July/14
Pre-Season Wycombe Wanderers vs Chelsea 0-5
Video of Match Highlights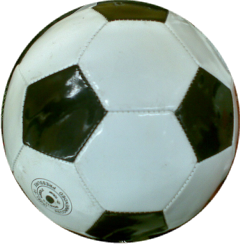 Back to Top
16/July/14
Pre-Season Grazer AK vs Crystal Palace 1-13


Video of Match Highlights

Crystal Palace gained a huge 13-1 victory in their first match of 2014 Pre-Season Campaign, when they were playing against Austrian sports club Grazer Athletik-Sport Klub.

Scottish forwarder Stephen Dobbie scored four goals between 62th - 81st minute. Joe Ledley, Glenn Murray and Jonathan Williams scored two goals respectively. Jerome Thomas and Marouane Chamakh score each goal during either side of the interval. Yannick Bolasie converted a penalty as Palace's second goal at 12nd minute.

GAK player Sacher scored the only consolation goal at 58th minute for the host.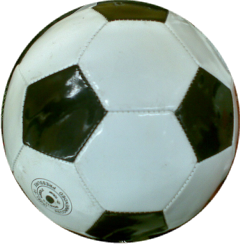 Back to Top
28/May/14
Manchester United Owner Malcolm Glazer Passed Away
Manchester United owner Malcolm Glazer Passed Away at the age of 85. Glazer, also owned the NFL's Tampa Bay Buccaneers since year 1995.

Buccaneers announced the news in their official website.

In year 2005, Glazer purchased Manchester United with $1.47-billion. Since then, the club won five Premier League titles (2007, 2008, 2009, 2011 and 2013) and the 2008 Champions League title.

A statement in the Manchester United official website reads: "Staff at Manchester United extend deep and sincere condolences to them all at this difficult time."

Glazer appointed his sons Joel and Avram as joint chairmen of Manchester United's board. Estimated there will be no changes of the Glazer family's ownership of Red Devils.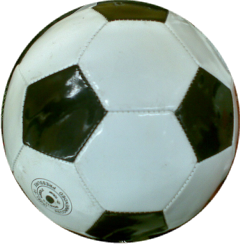 Back to Top

27/May/14
Tottenham Appointed Mauricio Pochettino as Manager
After Pochettino Resigned from Southampton

Mauricio Pochettino resigned from Southampton, after led The Saints to eighth place finish in EPL 2013/14. The Argentine was Espanyol coach, before he joined Southampton in January 2013.

Pochettino guided the Saints with notable victories and trained home-grown stars such as Adam Lallana and Luke Shaw. He was voted as Barclays Manager of The Month during October 2013.

After spent eighteen months at St. Mary's Stadium, the former Argentine National Team defender decided to move on to North London. Mauricio Pochettino has signed a five years contract with Tottenham. He is now Spurs' tenth manager in 12 years duration.

In Tottenham official club website, Chairman Daniel Levy said: In Mauricio I believe we have a Head Coach who, with his high energy, attacking football, will embrace the style of play we associate with our Club. He has a proven ability to develop each player as an individual, whilst building great team spirit and a winning mentality.

Pochettino joined Tottenham accompanied by his former colleagues from both Southampton and Espanyol: Jesús Pérez (Assistant Head Coach), Miguel D'Agostino (First Team Coach) and Toni Jiménez (Goalkeeper Coach).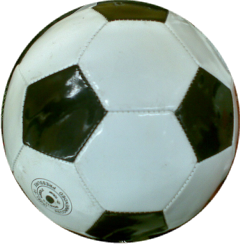 Back to Top

19/May/14
Manchester United Appointed Louis van Gaal as Manager
Manchester United officially appointed Louis van Gaal to take over as manager from the EPL 2014/15 season. The Dutch national coach has signed a three years contract with the club. He will take up his post after the FIFA World Cup 2014, after his reign manage the Dutch national team.

On 22 April 2014, Manchester United has departed with their former manager David Moyes , and assigned Ryan Giggs as care taker. After 295 days in reign, David Moyes only managed to lead the defending champions to earn 57 points after playing 34 Premier League. Giggs leads the club for the balance four matches , and United ended at seventh place, and being not qualified of Europe competitions for the following season.

A statement in the Manchester United website reads: "In Louis van Gaal, we have secured the services of one of the outstanding managers in the game today. He has achieved many things in his career to date and Old Trafford provides him with a fitting stage on which to write new chapters in the Manchester United story."

When Louis van Gaal was a football player, he played as midfielder for Ajax, Royal Antwerp, Telstar, Sparta Rotterdam and AZ. As a manager, he has won domestic titles and domestic cups in Neteherland, Spain and Germany, as well as the UEFA Champions League, the UEFA Cup, an Intercontinental Cup, UEFA Super Cups and domestic Super Cups in Holland and Germany. He was named Dutch Sports Coach of The Year 2009 and voted as German Football Manager of The Year 2010.

Since year 1986 Van Gaal involved in coaching as assistant coach at AZ. At year 1988 Van Gaal returned to Ajax as assistant manager and took over as manager at year 1991. He brought the club to a golden era by winning three consecutive Eredivisie titles, UEFA Champions League, UEFA Cup, UEFA Super Cup, KNVB Cup and Intercontinental Cup during his reign.

Van Gaal joined Barcelona at year 1997 and lead the club to win La Liga title twice, Copa del Rey and UEFA SUper Cup. He returned to Netherlands National Team at year 2000 but the team were failed to qualify for the World Cup 2002.

Van Gaal departed from the Dutch National Team and returned to Barcelona and Ajax for short duration respectively. He back to AZ as manager at year 2005 and won one Eredivisie titles at season 2008/09.

Van Gaal took over as Bayern Munic coach at year 2009, and brought the club to win Bundesliga, DFB-Pokal and DFB Supercup. He was voted as German Football Manager of The Year 2010 during his reign at Bayern.

At year 2012, Van Gaal was appointed as Netherland National Team coach again. He brought the team enter 2014 FIFA World Cup finals. After the national team duty, Van Gaal will start his new career as English Premier League manager at Manchester United.

Red Devils also announced Ryan Giggs to be assistant manager. The veteran player with the most appearances in the club's history, was the care taker for the first team for the last four matches of the 2013/14 season, to replace the departed manager David Moyes. Meant while, Frans Hoek and Marcel Bout also join United as assistant coaches.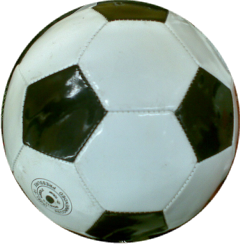 Back to Top
17/May/14

FA Cup Finals Results Highlights
Arsenal Came Back to Win 3-2 Against Hull

The Gunners Claimed First Trophy After Nine Years
Finally Arsenal managed to win their first silverware after nine years. In the dramatic match of 2013/14 FA Cup Finals, Hull stunned Arsenal with scoring two early goals in the first nine minutes. The Gunners performed a remarkable come back, with hero Aaron Ramsey struck the winning goal at 109 minute to seal the crucial victory for Arsenal.

James Chester opened the scoring for Hull at 4th minute, assisted by Tom Huddlestone. Huddlestone's shot was bounced into Chester's path, before the defender left footed shot past Arsenal keeper Lukasz Fabianski into the lower left corner of the net.

Four minutes later, Hull captain Curtis Davies struck from 6-yards to help Hull leading 2-0 in the score board. After Alex Bruce's header had hit the post, Davies curled a right footed low shot from a tight angle into the middle of the net.

At 17th minute, Santi Cazorla scored Arsenal's first goal with a superb free kick from the centre of the field! The Spanish midfielder's 30-yards powerful right footed shot past keeper Allan McGregor into the upper right corner of the net.

Laurent Koscielny struck the crucial equalizer for Arsenal at 71st minute. With substitute forwarder Yaya Sanogo's shot was blocked and bounced to Koscielny's path. The French defender fired a right footed shot low through the middle of the net and helped Arsenal to level at 2-2 and march into extra time.

Aaron Ramsey became the hero when he struck the winning goal for Arsenal at 109 minute. Olivier Giroud assisted the goal with a clever back-heel pass to Ramsey. The 23 years old Welsh midfielder powered a right footed shot past McGregor to the lower right corner and seal the victory for Gunners.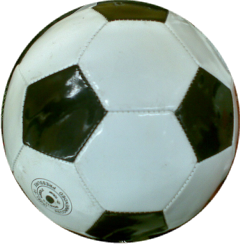 FA Cup 2013/14 Complete Results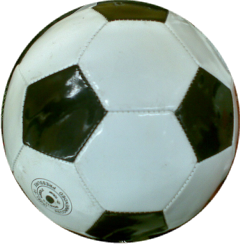 Back to Top