08/Dec/13
Match Week 15
Arsenal vs Everton Results 1-1
Arsenal might thought they can claim another victory when Mesut Özil struck the 80th minute late goal, assisted by Theo Walcott with a headed pass.
However, four minutes later, Everton substitute Gerard Deulofeu's brilliant shot from 15 yards has denied Özil's efforts, and seal the final draw results as 1-1. Deulofeu was brought to the field at 79th minute, to replace Kevin Mirallas. This meant the on loan forwarder from Barcelona spent only five minutes to score the crucial equalizer for the Toffees.
Arsenal striker Olivier Giroud almost has an opportunity to claim a victory during stoppage time, however his 25 yards shot has hits the bar.
This is Arsenal's first draw results at Emirate Stadium during this season. Gunners remained at top of EPL Table with five points above Liverpool.
The draw results helped Everton to extend their recent unbeatable Premier League results to successive eight matches since 19/Oct/13. The Toffees remained at fifth place, with only one point behind Manchester City.
07/Dec/13
Match Week 15
Manchester United vs Newcastle Results 0-1
Manchester United suffered a continuous home defeat within a week. Newcastle French midfielder Yohan Cabaye scored the only goal at 61st minute, assisted by Moussa Sissoko.
Wayne Rooney was not playing in this match, since he've got his fifth Premier League yellow card during previous match. Robin Van Persie and Javier Hernández has played full 90 minutes, but the duo failed to get any point for Red Devils. At 52nd minute, Hernández made a powerful shot from the right side of the box area, however Newcastle keeper Tim Krul made an excellent save to keep clean sheet for his team.
07/Dec/13
Match Week 15
Liverpool vs West Ham Results 4-1
Liverpool gain victory from a dramatic match with three own goals and one red card.
Liverpool claimed their first goal after West Ham defender Guy Demel scored an own goal at 42nd minute. At the beginning of second half, Mamadou Sakho struck the second goal for Liverpool to the high centre of the goal, assisted by Steven Gerrard.
West Ham's only goal was "contributed" by Martin Skrtel's own goal at 66th minute. This is the Liverpool defender's second own goal during December 2013.
Liverpool top scorer Luis Suárez headed in his team's third goal at 81st minute. One minute later Kevin Nolan was sent off and left West Ham with ten-men The Hammers' Captain get a straight red card for a rash challenge on Jordan Henderson. At 84th minute, another West Ham defender Joey O'Brien scored an late own goal and seal the final results as 4-1.
After the match, Liverpool over take the dropped point Chelsea and City to climb up to second place in EPL Table. West Ham remained at 17th place and having same points with the 18th place Palace.
07/Dec/13
Match Week 15
Southampton vs Manchester City Results 1-1
Southampton came back from behind to draw 1-1 with Manchester City at St Mary's Stadium.
City had gone ahead in the 10th minute from Sergio Agüero's early goal from the centre of the box area, assisted by Aleksandar Kolarov with a cross. This is the Argentinian's 12th Premier League goal of the season.
Pablo Daniel Osvaldo scored the crucial equalizer at three minutes before the first half was ended. The Italian striker performed with superb solo effort, picked the ball and tricked passed two City defender Vincent Kompany and Pablo Zabelata, before he struck the ball past City keeper Costel Pantilimon into the far corner of the net.
07/Dec/13
Match Week 15
Stoke vs Chelsea Results 3-2
Stoke City stunned Chelsea with a shock home victory 3-2.
Stoke striker Oussama Assaidi struck the winning goal at 90th minutes, through a brilliant right footed shot from outside the box area, assisted by Stephen Ireland. Stephan Ireland also the goal scorer of Stoke's second goal during the first half.
Substitute Assaidi was introduced to the field at 84th minute, to replace the Jonathan Walters. The effective Moroccan striker spent only six minutes to touch the ball and scored the crucial winning goal for Stoke City.
Later both Assaidi and Ireland were booked for excessive celebration, but this would not stop the excitement after their shock victory against Chelsea.
28/Nov/13

EPL Teams' Results in Champions League and Europa League
Three more Premier League teams were qualified to enter 2013/14 UEFA Champions League Knock Out Stages.

All EPL teams gain victory in this week Champions League, except Chelsea lose 1-0 to FC Basel.
Arsenal beaten Marseille 2-0 at Emirates Stadium, with Jack Wilshere struck twice. Wilshere's first goal happed at just only 28th seconds after first half was started. Mesut Özil missed to score a penalty during first half. However, the victory already ensure Arsenal managed to enter the next stage as first place in Group F.
Chelsea lose to FC Basel 1-0 at St Jakob Park, after Mohamed Salah scored the only goal at 87th minute. The Blues still qualified to enter Knock Out Stages after they confirmed as top seat in Group E.
Manchester United saw off Bayer Leverkusen with 5-0 simple win at Bayarena, to remain as top place in Group A and enter Knock Out Stages. All five goals were scored by different players, included Emir Spahic's own goal.
Manchester City claimed their fourth Champions League victory after defeated Viktoria Plzen 4-2 at home ground. Citizen were already qualified for the next stage since 05/Nov/13.

In Europa League group stage, Swansea's qualification to enter Knock Out Stages is stil unsure, after their 1-0 defeat to Valencia at Liberty Stadium. Daniel Parejo's 20th-minute strike made Swansea to suffer their first defeat in group stage. The Premier League team will play against St Gallen at AFG Arena in the next Europa Lague match.
Tottenham continue their unbeatable record in Group K, after saw off Tromso 2-0 at Norway. Adnan Cauevic's own goal and Mousa Dembele's 75th minute strike are sufficient for the Spurs for a comfortable away victory.


UEFA Champions League 2013/14
Date
Group
Match
Results
26/Nov/13
E
FC Basel vs Chelsea
1-0
26/Nov/13
F
Arsenal vs Marseille
2-0
27/Nov/13
A
Bayer Leverkusen vs Man United
0-5
27/Nov/13
D
Man City vs Viktoria Plzen
4-2
Europa League 2013/14
Date
Group
Match
Results
28/Nov/13
A
Swansea vs Valencia
0-1
28/Nov/13
K
Tromso vs Tottenham
0-2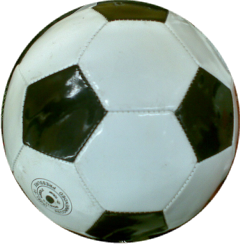 Next Champions League Fixtures and Europa League Fixtures
20/Nov/13
Referee chief Mike Riley Apologise to West Brom
Professional Game Match Officials Limited (PGMOL) chief Mike Riley has officially apology to West Bromwich Albion after a controversial penalty incident in their 2-2 draw with Chelsea on 09/Nov/2013.
During the match, West Brom was leading 2-1 at Stamford Bridge, before referee Andre Mariner awarded a late penalty to Chelsea for a challenge on Ramires at deep into stoppage time.
Before the referee pointed to the spot for penalty, Chelsea midfielder Ramires was collapsed to the ground after seems contact with West Brom defender Steven Reid. However, replays showed the official has made wrong decision for this decisive penalty. Furious West Brom players surrounded Andre Marriner after his decision.
Eden Hazard managed to convert the opportunity to snatch victory away from the Baggies and to avoid Chelsea for having their first home defeat of the season.
The apology doesn't give back two points to West Brom. The Baggies is now at tenth place of EPL Table. They are going to play against Aston Villa in the next Premier League home match.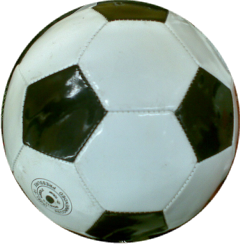 Chelsea vs West Brom Highlights
08/Nov/13
Sergio Agüero and Mauricio Pochettino Won October 2013 Barclays Monthly Awards
Argentine double Mauricio Pochettino and Sergio Agüero have won the Barclays Manager and Player of the Month awards for October 2013.

Mauricio Pochettino was announced as the Southampton first-team manager during January 2013. Pochettino has won the Barclays Manager of the Month award for the first time.

He guided Southampton to claim seven points, included two home victory against Swansea and Fulham. The Saints also has a remarkable draw with Manchester United at Old Trafford.

Sergio Agüero has earned his first Barclays Premier League Player of the Month award in his career, through his superb outstanding performance during October. The City striker has struck four goals and assisted one goal in three matches.

The 25 years old Argentine scored one goal in City's home match against Everton, despite his 69th minute penalty was saved by Tim Howard. During middle of October, Agüero struck twice in the away match against West Ham United. In the recent defeat to Chelsea, Agüero scored City's only consolation goal at Stamford Bridge.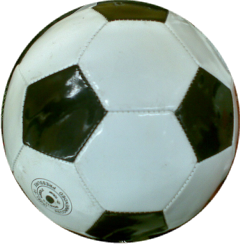 More EPL awards
06/Nov/13
2013/14 Capital One Cup Fourth Round Results

During the last 2013/14 Capital One Cup Fourth Round battle, Sunderland stunned Southampton with a 2-1 victory. Sebastian Larsson's winning goal at 86th minute seal the winner for The Black Cats. After Sunderland grabbed the last ticket to enter Quarter Finals, they will play against Chelsea on 17/Dec/2013.


2013/14 Capital One Cup Fourth Round Results

| Date | Match | Results |
| --- | --- | --- |
| 06/Nov/13 | Sunderland vs Southampton | 2-1 |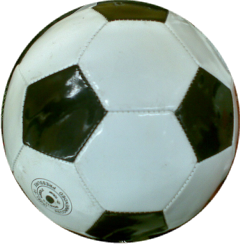 Capital One Cup 2013/14 Quarter Finals / Fifth Round Fixtures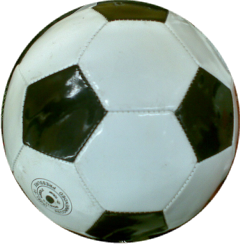 More EPL Headlines